DE | EN
Dr. Ing. Bender & Wippern GmbH · BEWIP
BEWIP has been closely linked to the drive solutions of Lohmann & Stolterfoht GmbH since 1916. Lohmann & Stolterfoht belonged temporarily to Mannesmann Rexroth and Bosch Rexroth AG. Initially exclusively as a commercial agency for companies that offer components for ship propulsion systems and industrial applications, such as ship gears, flexible and torsionally flexible couplings or slide bearings, we now focus on trading in spare parts for the drive train of ships. In addition to spare parts for Lohmann & Stolterfoht, we offer spare parts from various other manufacturers.
In addition, filter technology for gas and liquid filtration, suction systems with water separators and solid filters for combustion and cooling air for gas turbines and diesel engines on ships as well as automatic filters for industrial process water expanded the product range.
Since 2016 BEWIP operating as a GmbH under the name of Dr. Ing. Bender & Wippern GmbH.
---
Spareparts for couplings
Spiroflex KS, KJ
Pneumaflex KA
Pneumastar KU
VULKARDAN E/F/G
Rato-S/S+
Rato-R/R+
Rato-DS/DS+
...and more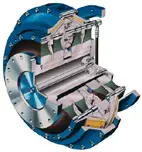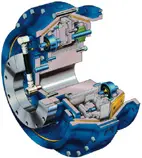 ---
Spareparts for gearboxes
Navilus GC, GU, GR, GW, GV (Reduction gearbox)
Navilus GUG (Generator gearbox)
Navilus GJZ (Pump gearbox)
Redulus GP (Compact industrial gearbox)
Redulus IP (Planetary gearbox)
Hydrotrac GFT (Compact hydrostatic drive)
Montilus GAA (Straight gearbox)
Typ COPE, KPAV, KPBV, PBLZ (Industrial gearbox)
Typ SUPREX, CAREX (Extruder gearbox)
Typ PAR/PBR (Planetary gearbox)
Typ RIV (Plain bearing gearbox)
...and more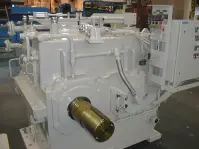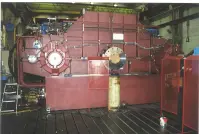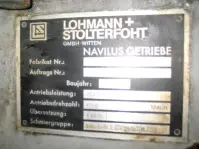 ---
Spareparts for bearings
Radilus LR (Shaft bearings)
Axilus LAK (Propeller shaft thrust bearing with shaft separator)
Axilus LAR (Thrust bearing)
Ralus LF (Side flange bearings)
Typ EF
Typ EG/ER
Typ EM
...and more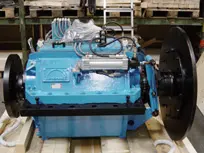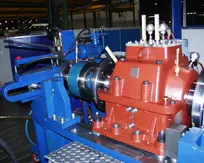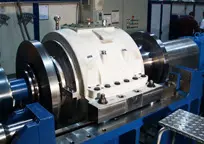 ---
Combustionairfilter (Altair Ltd.)
VEGA
Can be used as a 1 to 3-stage separation system
1-stage as a water separator
2-stage with a downstream filter / coalescer to improve air purity
3-stage separator for the highest demands
compact design, therefore little impact on the ship's design
optimal separation performance at 7-8 m/s flow rate
low pressure loss
shock and corrosion resistant design
low maintenance through the use of washable filter modules
NEPTUNE
3-stage separator for cleaning the air drawn in before gas turbines
optimal separation performance to minimize the salt content of the combustion air
Modules are about half the size of comparable standard separators
low pressure loss at flow velocities of up to 15 m/s
minimal radar signature
compact, robust design, shockproof according to MIL standard
The use of NEPTUNE reduces maintenance work on gas turbines due to its high separation efficiency and thus extends their service life
minimal maintenance and costs due to durable filter construction
---
Selfcleaning filter (Bernoulli System AB)
Typ BSP
housing out of PVC
bis 130 m3/h
DN 65 (2,5") bis DN 100 (4")
Typ BSS
housing out of stainless steel 316L
up to 2000 m3/h
DN 80 (3") up to DN 400 (16")
Typ BSG
housing out of GRP (Glassfiber reinforced polyester)
up to 6400 m3/h
DN 100 (4") up to DN 700 (28")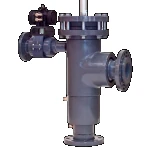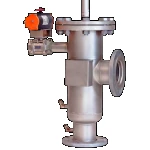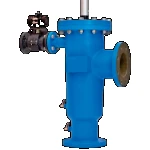 ---
filter candles
Melt-Blow-Filter WFMB (Polypropylen)
Filter fineness 0,5 up to 100µm
inner diameter 28 mm
outer diameter 63 mm
Length 4 7/8" up to 40"
Melt-Blow-Filter WFNMB (100% Nylon)
Filter fineness 1 up to 100µm
inner diameter 28 mm
outer diameter 63 mm
Length 4 7/8" up to 40"
Equipment
Plastic housing
Stainless steel housing
---
Solutions for electrical safety
ISOMETER® (Insulation monitoring)
ISOCAM® (Insulation monitoring)
LINETRAXX® (Residual current monitoring)
LINETRAXX® (Neutral Grounding Resistance Monitoring)
LINETRAXX® (Measuring and monitoring relays)
LINETRAXX® (Power Quality)
LINETRAXX® (Current transformers)
...and more
---